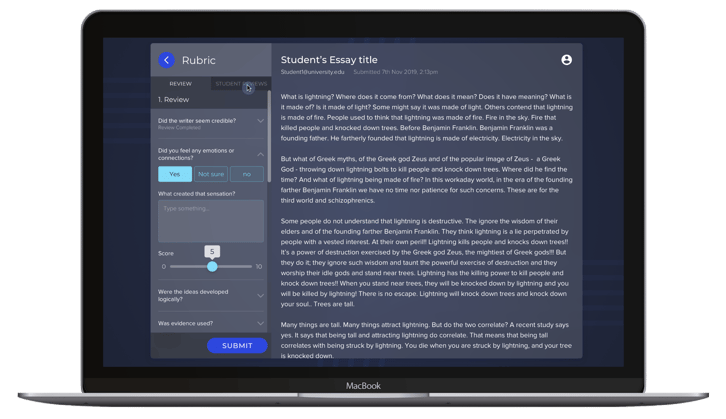 Join the consortium to keep up to date on the development of our Open Active Textbooks
We will announce digital tools, such as our Peer Review Tool, and associated disciplinary lessons as they are ready to pilot, leading into fall 2020
Full textbook replacements will be available for seven courses in 2021 (English Composition is available now in beta)
The Inspark Teaching Network will support the use and customization of the tools and lessons in other courses and programs, just ask us
We are excited to announce $2.5M in funding from the Department of Education to develop what we are calling Open Active Textbooks. The award is to Arizona State University, with Prof. Ariel Anbar as Principal Investigator, and the Inspark Teaching Network managing the rollout of OER at three subaward colleges (Maricopa Colleges, Ivy Tech Community College, and Miami Dade College) and, hopefully, at your institution.
The program will build on the success of Inspark's low-cost textbook replacement offerings, combining newly developed digital active learning experiences and existing curated OER with the ability to adapt the content using an open platform.
An Open Active Textbook is a combination of cross-disciplinary tools, such as our Peer Review Tool, which teach essential workforce skills, disciplinary lessons, which teach competencies in courses, and existing packages of curated OER. The tools can be used in any course and are highly customizable. Read our two-pager for a full description.
Full textbook replacements will be developed for: English Composition I & II, Interpersonal Communication, Computer Apps & Information Systems, Student Success, Introductory Chemistry, and Non-Majors Biology.
This is big news and we need your help. We are seeking faculty, administrators, learning designers, technologists, and OER experts, to provide feedback and guide the future of digital learning.